Get to know the Foundation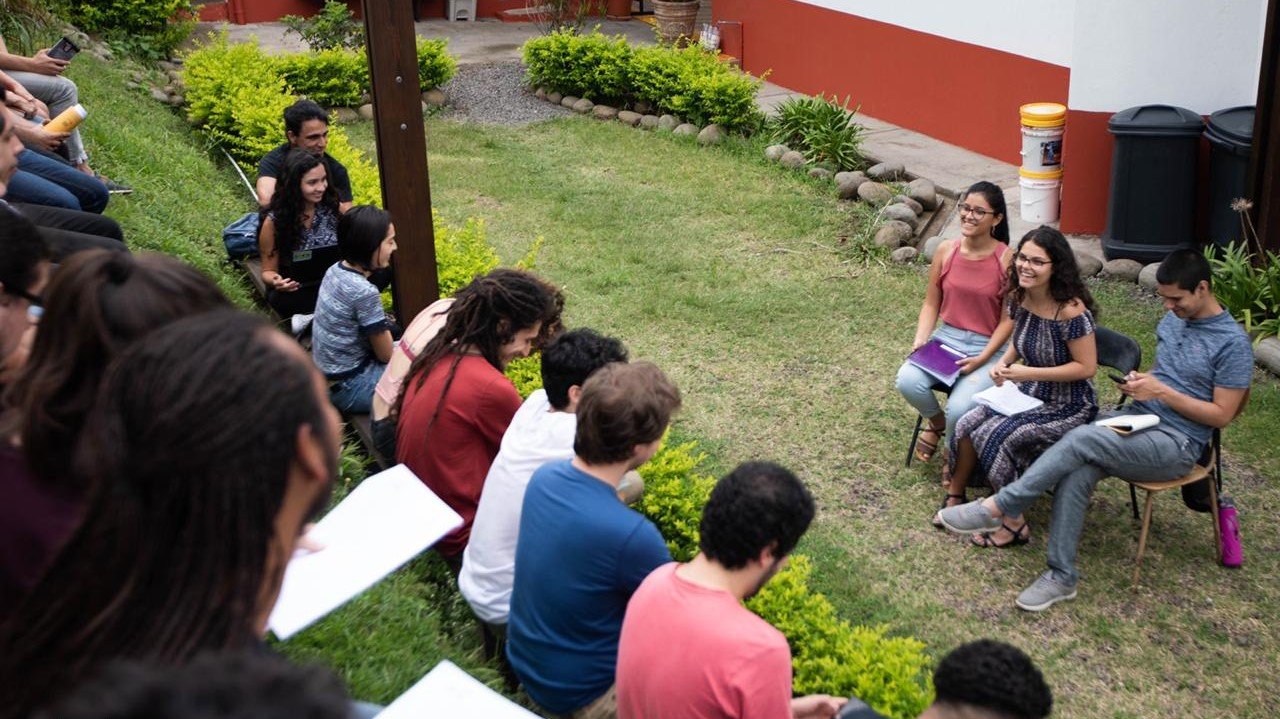 To strengthen comprehensive community development through musical educational programs and cultural projects that promote an integral , creative and humanistic learning space that contributes to social awareness, interaction, and inclusion in Costa Rica.
We would like to be a pathway to culture, and we aspire to create social change through music.
Fundacion Armonia Colectiva (FAC) was created in November 2017 and co founded by the singer and cultural manager María Amalia Quesada Chavarría and the musician José Arturo Soto Gamboa. This initiative was born from a process of experiences and the questioning of paradigms, which motivated the founders to rethink their musical and artistic philosophy. The collaboration of the managers with various organizations deepened their knowledge about the use of music as an agent of social change, in order to create a project in Costa Rica that represented this philosophy.
Their first initiative took place in 2015 with an educational tour alongside three international musicians, which whom they gave classes and free concerts in different theaters and music schools in Costa Rica. After that, in 2017, the founders had the opportunity to perform and teach in the 2018 Panama Jazz Festival. On this occasion, Jose and Maria decided to form this musical group with two students, 15 and 18 years old. These musicians were chosen after an audition in which thirty young people participated.
After witnessing the great talent and interest of these applicants, the Juventud Esperanza Orchestra educational program was created, which allowed nine students to visit different world-renowned educational programs. In 2018, as an extension of this program, FIJAZZ Costa Rica was also created.
In 2019, the foundation adopted the Agenda for the 2030 Sustainable Development Goals brought forth by the United Nations. This is an action plan in favor of people, the planet, and prosperity, with the intention of strengthening world peace and access to justice. Currently, the foundation's projects are focused on nine of the sustainable development goals, which are: Good Health and Well-being, Quality Education, Gender Equality, Decent Work and Economic Growth, Reducing Inequality, Responsible Consumption and Production, Climate Action, Peace, Justice and Strong Institutions, and Partnership for the Goals. Through these, our objective is to contribute to global prosperity using art and cultural management.
SUSTAINABLE DEVELOPMENT GOALS
Our commitment to the UN's 2030 Agenda for Sustainable Development
WHAT DRIVES US
Our Principles and Values