Get to know our Educational Program
What is Orquesta Juventud Esperanza?
The Academic Program Orquesta Juventud Esperanza is a musical program that seeks to foster social and civic awareness in our students through music.
Within this educational space we promote a creative-musical environment that provides the necessary tools to create a space for constructive, critical and comprehensive education through art. The program has a unique educational offer in Costa Rica that emphasizes creativity and the use of music as a tool for social wellbeing.
To form creative and professional musicians with the mission of creating art contextualized to the needs and wellbeing of their society.
To teach music from a perspective of artistic, personal and socially conscious exploration that reinforces creativity, curiosity and provides the necessary tools to enhance the student's talent, learning process, and the artistic vision of the student.
To train musicians with the necessary knowledge to enhance their integral professional development, focused on a globalized music and art industry.
To foster the integral development of students and promote their actions through art towards the Costa Rican and global community, turning them into agents of social change.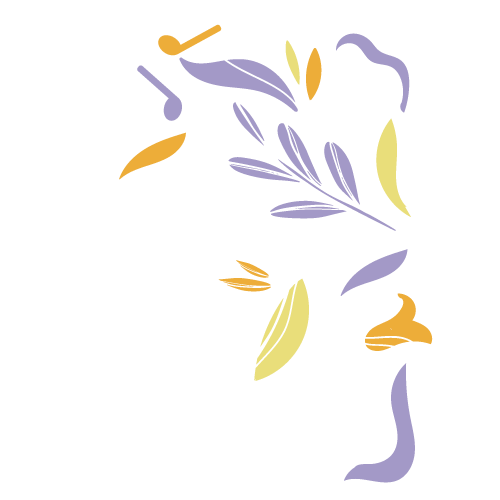 Project Pillars
Areas of training
Creative Music for Social Change
Professional Artistic Management and Cultural Management.
Other Program Opportunities
Creative Music for Social Change
Spontaneous music from a creative perspective.
Musical workshops and projects with our International Ambassadors and guests.
Professional Artistic Management and Cultural Management.
Artistic and Professional Empowerment through Cultural Management.
Music Technology Program.
Participation in and execution of cultural activities within the foundation, such as FIJAZZ Costa Rica.
Other Program opportunities
Study with international and national artistic ambassadors, as well as guests invited by the foundation.

Opportunity to participate in national and international artistic and educational programs and activities. 

Training and practice in the management and production of cultural projects.
Be part of our program
Other considerations of our Educational Program
Students will culminate the program with knowledge in improvisation, composition, arrangement, and music technology. Also, they will learn cultural management tools that will allow them to make their way in the cultural sector and musical environment in which they find themselves in. 
They will be able to put projects that they have developed inside and outside the foundation into action, using music and art as a tool for social wellbeing.
Hybrid:
Mainly online.
In person rehearsals and specific activities.
Two-year program.
Requirements:
– Must be between 15 and 20 years old.
– Intermediate level in corresponding instrument.
– Interest in using music as a tool for social wellbeing.
– Openness to learn music creatively, constantly seeking musical and personal growth individually and collectively.
– Must complete interview and audition.
OTHER AVAILABLE OPPORTUNITIES
YASP Scholarship Program
Fundación Armonía Colectiva recognizes the importance of providing both financial and educational support to the global artistic community, especially to those who have limited resources to pursue their passion. With our primary vision of utilizing music as a tool for social change, our goal with this program is to make sure that talented young artists around the world have access to special opportunities that will allow them to advance their artistic careers.
Thanks to our Young Artist Scholarship Program (YASP), each student who passes the audition will receive a full scholarship for the Juventud Esperanza Orchestra educational program, valued at $13,400 USD, as well as a full scholarship for the FIJAZZ educational program, which includes free access to all festival activities.
The YASP is an international initiative that provides financial aid to exceptionally talented young artists to participate in high-level programs in Costa Rica and around the world.
For more information, please contact info@armoniacolectiva.org
students
Meet the members of the Orquesta Juventud Esperanza
Releases
Juventud Esperanza Orchestra Projects
It happened to me this time