What we do?
Projects and Programs
Be part of the change
How to make an impact though FAC
Here are some of the ways you can be part of change with the foundation.
"We created the foundation with the purpose of creating a space that emphasizes the important role that music, art, and culture have in the strengthening and wellbeing of our society. We musicians can contribute, through our actions and art, to achieving this purpose!"
María Amalia and José Arturo
Founders
Join us
Be part of our volunteer network
WHAT PEOPLE SAY ABOUT FAC
Testimonials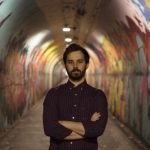 I've loved working with the foundation as an artist ambassador because their values are so focused on enriching their students and the communities they're connected with. I got to see that, first hand, when I had the opportunity to perform and teach at the FIJAZZ festival in Costa Rica. Mari, Jose, and the whole team of volunteers inspire me with their dedication and passion- and I'm so happy to continue working with them to create social change through the power of music.
Connor Kent
American Drummer, FAC Artistic Ambassador and FIJAZZ 2019 Artist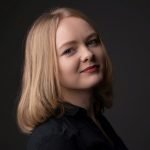 Working with the foundation was a true pleasure! I was one of the performers at FIJAZZ 2018 l and I have to say that this was one of the most well-organized and welcoming events of my life. We truly enjoyed the welcoming spirit, the dedication that was coming from the organizers of the festival and everyone involved. I have been following the Foundation since then, and it's incredible to see how much work they're doing in the fields of education, arts, and social change. Thank you for what you do for the world!
Anastassiya Petrova
Pianist from Kazakhstan and FIJAZZ 2018 Artist.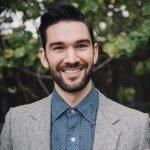 The foundation community is one where students, teachers, and audience members can come together to explore deeper - not only the music, but the life and humanity that creates it. I am so happy to be part of this community and I urge everyone to participate as much as you can. There are so many incredible classes, performances, and activities that reflect the hard work and values of everyone at Armonia Colectiva Foundation and FIJAZZ!
Jacob Means
American musician, FAC Artistic Ambassador and FIJAZZ Artist 2018.
My experience as a student and volunteer at the foundation has allowed me to develop both musically and personally. Music has become a reflective space to get to know myself better as a person and to question my purpose within music. As a volunteer I have worked for the foundation's social media, which has allowed me to learn more about these platforms and develop skills for my professional future.
Diana Soto
Student of the OJE and FAC volunteer.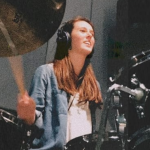 I met a tremendously valuable group of people and a very nice community and team space. Where every voice is heard and everyone supports and lifts each other up, empowering each other's talents to create and grow together. They taught me many things and I formed connections that I maintain to this day. I am very grateful to have lived that experience, and it has influenced, in a very positive way, how I perceive and live music today.
Sofía Galmes
Chilean musician and founder of Mujeres en el Jazz
Thanks to the Fundación Armonía Colectiva I have had the opportunity to experience and grow both musically and personally. From volunteering, I have been able to share with incredible national and international musicians who have shown me tools to have better musical development, as well as the power that music has on all of us and the responsibility that this implies when we want social change.
Emilio Chacón
Costa Rican musician, FAC volunteer and student in the EMPOCULTURA Program.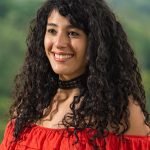 Every action of the Fundación Armonía Colectiva evidences its commitment to society and music. It is a space full of sounds, creations and magical knowledge capable of having a positive impact on a humanity eager to build a better world. For me it has been a universe full of new possibilities and inspiration.
Melena Arredondo
Artist, Musician, and student of the EMPOCULTURA program.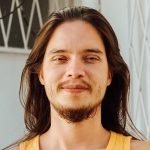 Fundación Armonía Colectiva is a space for new generations of Costa Rican and world music, where they are allowed to let their restlessness flourish and see the new opportunities that art can offer. The way in which musical language is stimulated through master classes, festivals, concerts, jam sessions and audiovisual material make this a relevant space for culture and for each person who participates in one way or another.
David Vargas
Costa Rican Musician and FIJAZZ Artist 2018
The foundation has been a before and after in my life. They have given me opportunities that have not only made me grow as a musician, but also integrally as an artist and as a person, pushing me to be bigger than my fears and achieve things I never imagined I could achieve.
Hazel Centeno
Student of Orquesta Juventud Esperanza and FAC Volunteer